Free shipping on orders over 75 €
Secure payment with Visa and Mastercard
Free 14-days returns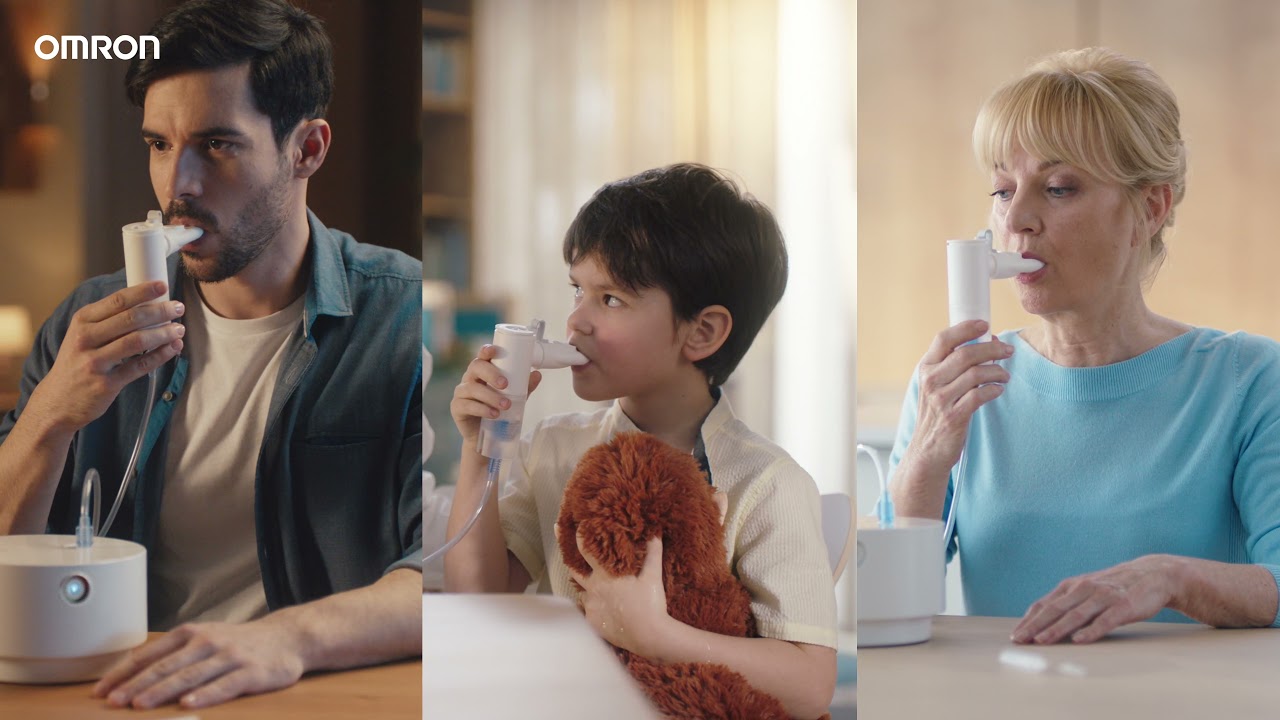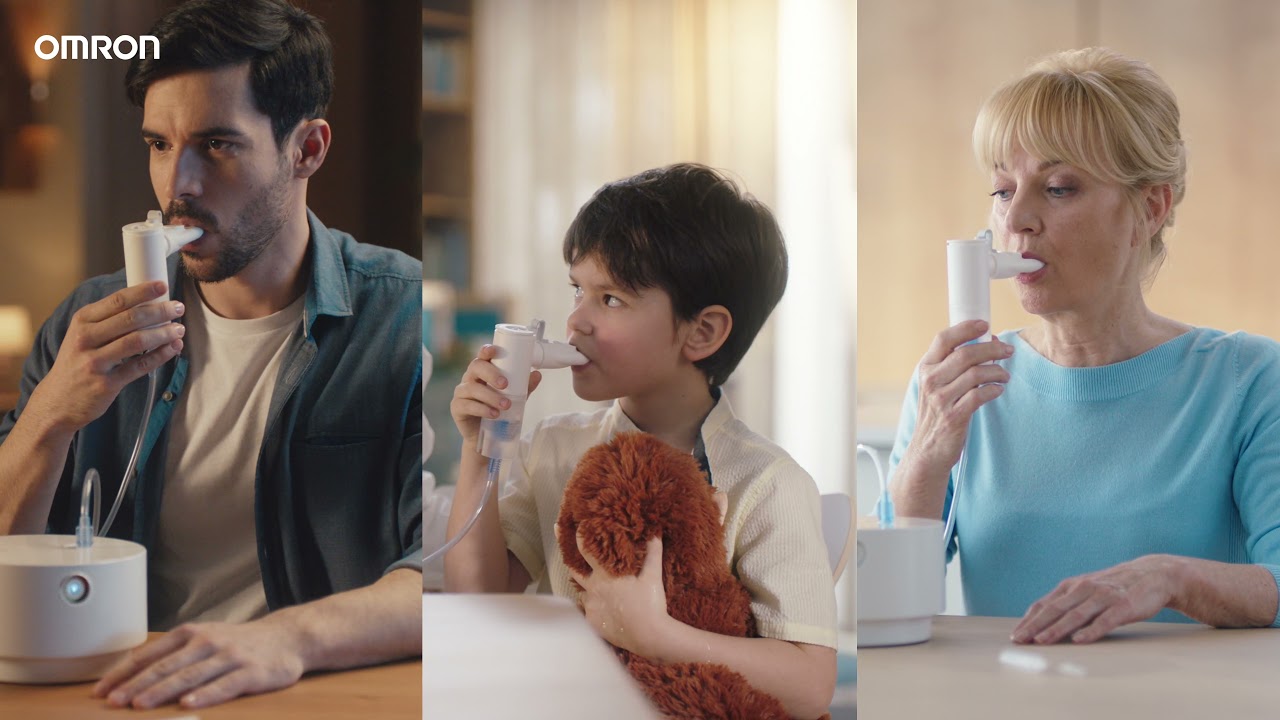 Promotions
Special Offer
Details
This summer offer is for online orders only and is not valid in stores.
The OMRON C28P is a nebuliser with Advanced Valve Technology – providing you with the treatment your doctor intended.
Advanced Valve Technology has been designed by OMRON to maximise the flow of medication while inhaling and makes sure there's no wastage of medication as you breathe out.
Suitable for use with a range of medications the nebuliser can be used to treat chronic conditions like Asthma, COPD, Bronchitis, Bronchiolitis or can be used with a saline solution to relieve and treat a cough & cold.
The versatile device is ideal for multiple users as it comes packed with a comfortable soft-edged mask in adult and child size. A single unit that can be used by the whole family the device is designed for frequent use by multiple members of the family and has been made easy to clean.
Features and cautions
Versatile nebuliser for the whole family.
Advanced Valve Technology
Efficient treatment of lower airway conditions
Suitable for relief from Cough & Cold as well as chronic conditions
Durable and easy to clean design
This product is intended to be used with medication (prescribed by your GP) or saline. Please note that these are not included with the purchase of this nebuliser.
Specifications
Device Type

Compressor Nebuliser

Targeted respiratory airways

Lower Airways - Asthma - Bronchitis - Bronchiolitis - COPD

Age Range

Baby, Child, Adult

Medication Quantities

2 ml minimum - 10 ml maximum

Mains Operation

Yes

Sound (dB)

Environ 55 dB

Particle size (MMAD)

Approx. 2.65 μm

Device Weight (kg)

1,30

Sales Package Weight (kg)

2,10

Item dimensions (mm)

180 x 180 x 104
What's in the box
Compressor
Power Cord with EU Plug
Nebuliser Kit
Air Tube (150 cm)
Mouthpiece Set
Adapter
Adult Mask
Child Mask
Carrying Bag
5 pcs Spare Air Filters
Instruction Manual
Warranty
3 years after date of delivery in accordance with the Warranty Card or the Instruction Manual inside the product packaging.
Instruction manual and support
FAQ
All nebulisers are devices that convert liquid medicine into aerosol droplets that can be easily inhaled through a mouthpiece or mask. The difference is in the technique that is used to convert the medicine into aerosol droplets. A compressor nebuliser uses compressed air to create the aerosol.
A mesh nebuliser uses a vibrating element oscillating at high frequency to push medication through fine holes in the mesh, generating aerosol droplets. This technique allows the nebuliser to be very compact and silent. It makes them easy to use on-the-go, whenever and wherever you need it.
Most medications for the treatment of respiratory diseases of the upper, middle and lower airways are available on a liquid form and can therefore be used with a nebuliser. Nebulisers also allow mixing different medications in the nebuliser chamber, so that they can be inhaled at the same time for a higher convenience.
Depending on the type of nebuliser, the nebuliser can contain several pieces:
• The main unit or compressor
• The nebuliser kit where the medication is added
• The tube that connects the main unit with the nebuliser kit
• Mesh cap
• Mouth piece to inhale medication through the mouth
• Nose piece to inhale medication through the nose
• Mask
• Air filter
Note: Always refer to the cleaning instructions as included in the instruction manual of the nebuliser.
It is recommended to clean the nebuliser kit, mouth piece, nose piece and mask after each use (but necessary after every day of formal use). They can be washed with warm water and a mild detergent. Then, you should rinse them thoroughly with clean hot tap water and allow to air dry in a clean place.
Disinfection should be done once a week. This can be done by boiling these parts for approximately 10 minutes except for PVC parts (some masks and tubes) which can harden and deform when this is done. Alternatively, use commercially available disinfectant. Thoroughly rinse with clean water after disinfection; follow the instructions given by the supplier of the disinfectant.
The casing of main unit and the tube do not require extensive cleaning, but can of course be cleaned using a soft cloth with water and a mild detergent. Wipe the casing and immediately dry using a soft clean cloth.
The air filter should not be washed. In case it was to become wet it should be replaced to avoid blockages.
Specifically, for a mesh nebuliser: the mesh cap should be cleaned after each use:
• Fill the medication container with water and nebulise the water. To prevent medication from drying and adhering to the mesh after use, nebulise the water for 1 to 2 minutes.
• Then wash the mesh cap in mild (neutral) detergent, and rinse with clean water. Allow to air-dry in a clean place.
For most nebulisers, it is recommended to replace the nebuliser kit, the mouth and nose piece, masks and tube every year. Air filters should be replaced approximately every 60 days. Specifically, for the mesh nebuliser, it is recommended to exchange the mesh cap after approximately 1 year.
Nebulisers are appropriate for the use of babies and children.
Shipping and returns
Shipping information
Standard delivery in 2 - 5 business days, at €5.95 per order. Free delivery for all orders above 75 €.
Return information
Learn more
Discover ways to enable yourself to live a more fulfilling life with our healthy living and lifestyle tips.